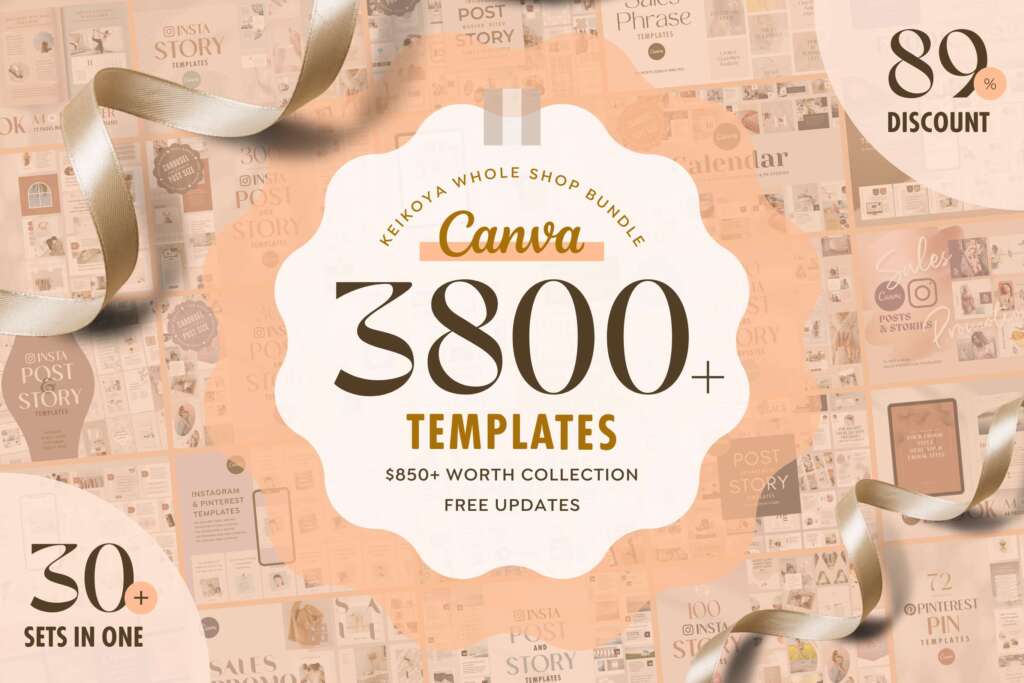 Keikoya Whole Shop Design Bundle – 3800+ Canva Templates & Free Update
Get over $850 worth of Keikoya's entire 3800+ Canva templates, elements, and more for only $99, saving over $750!
Purchase today and you will get all the future updates for free!
WHAT'S INCLUDED IN THE BUNDLE
Instagram Templates Canva
Pinterest Templates Canva
Instagram Post & Story Templates
Instagram Templates
Ebook Templates
Pinterest Templates
Other Design Resources
Can I edit templates in Adobe Photoshop?

No. Templates can only be edited in Canva.
For more information on how to use Tsukuru Depot original design materials, please read the license page.