Pixel Surplus is one of my favorite sites, which sells two types of font bundles and there are lots of freebies like fonts, Instagram templates, textures and so on.
Pixel Surplus's material is available for both private and commercial projects.
So let's take a closer look.

Disclosure: There are some affiliate links below and I may receive commissions for purchases made through links in this post, but these are all products I highly recommend. I won't put anything on this page that I haven't verified and/or personally used.
How to buy

font bundles from Pixel Surplus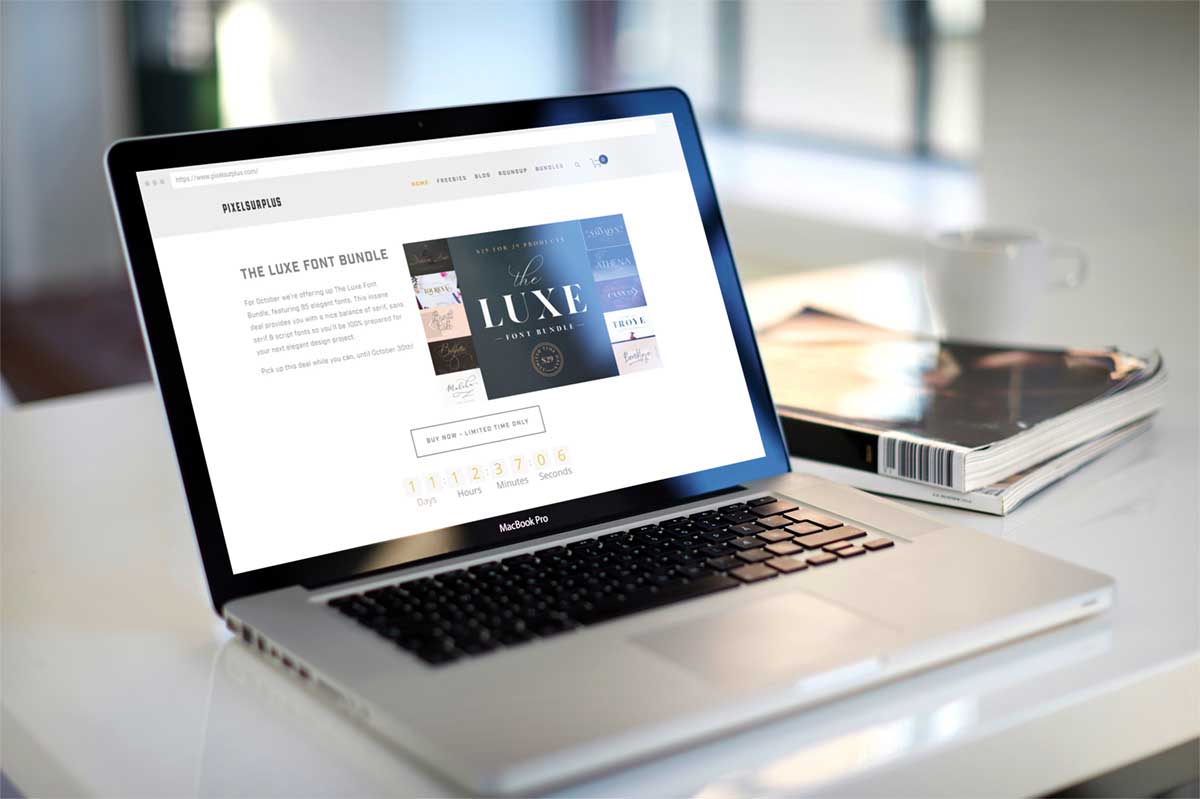 For now, I will explain how to buy bundles. Whenever you want to go to Pixel Surplus website, just click and then you can jump to the site.
Opening a bundle page you want
Let's click the bundle you are curious from Pixel Surplus top page. All bundles for sale are no the top page.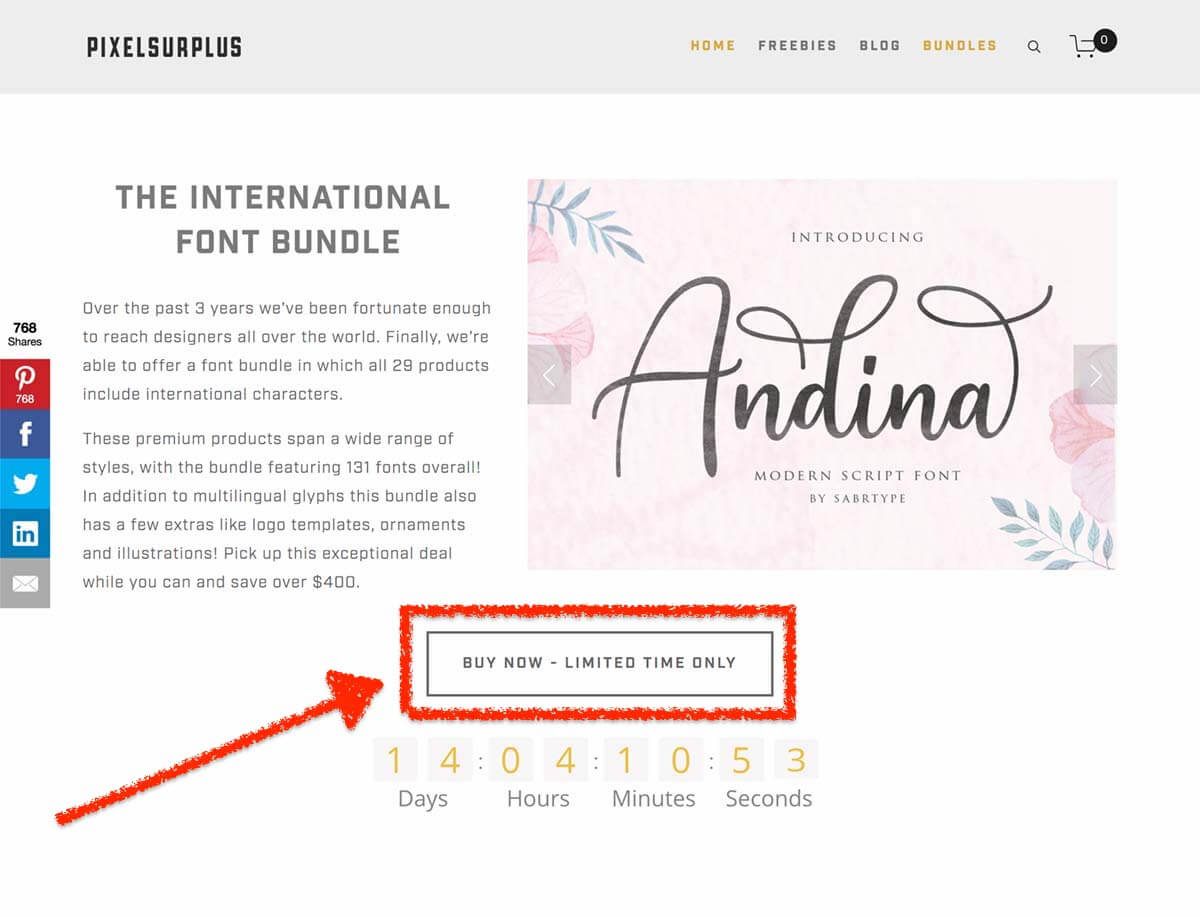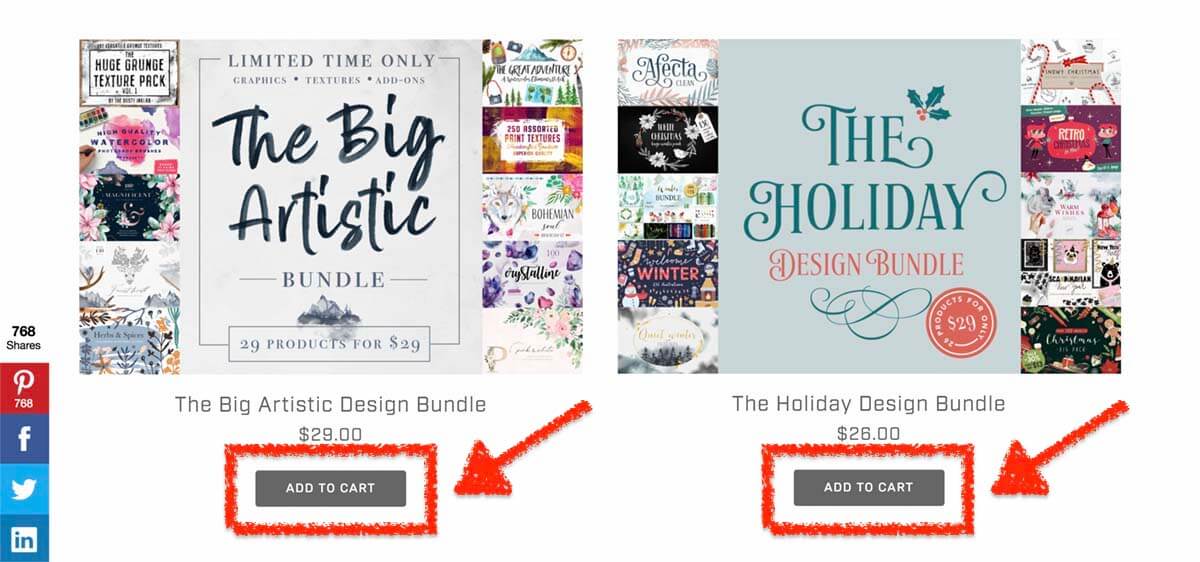 Click "BUY NOW – LIMITED TIME ONLY " or "ADD TO CART" to move to a bundle of individual pages.


Add all bundles you
want
to Cart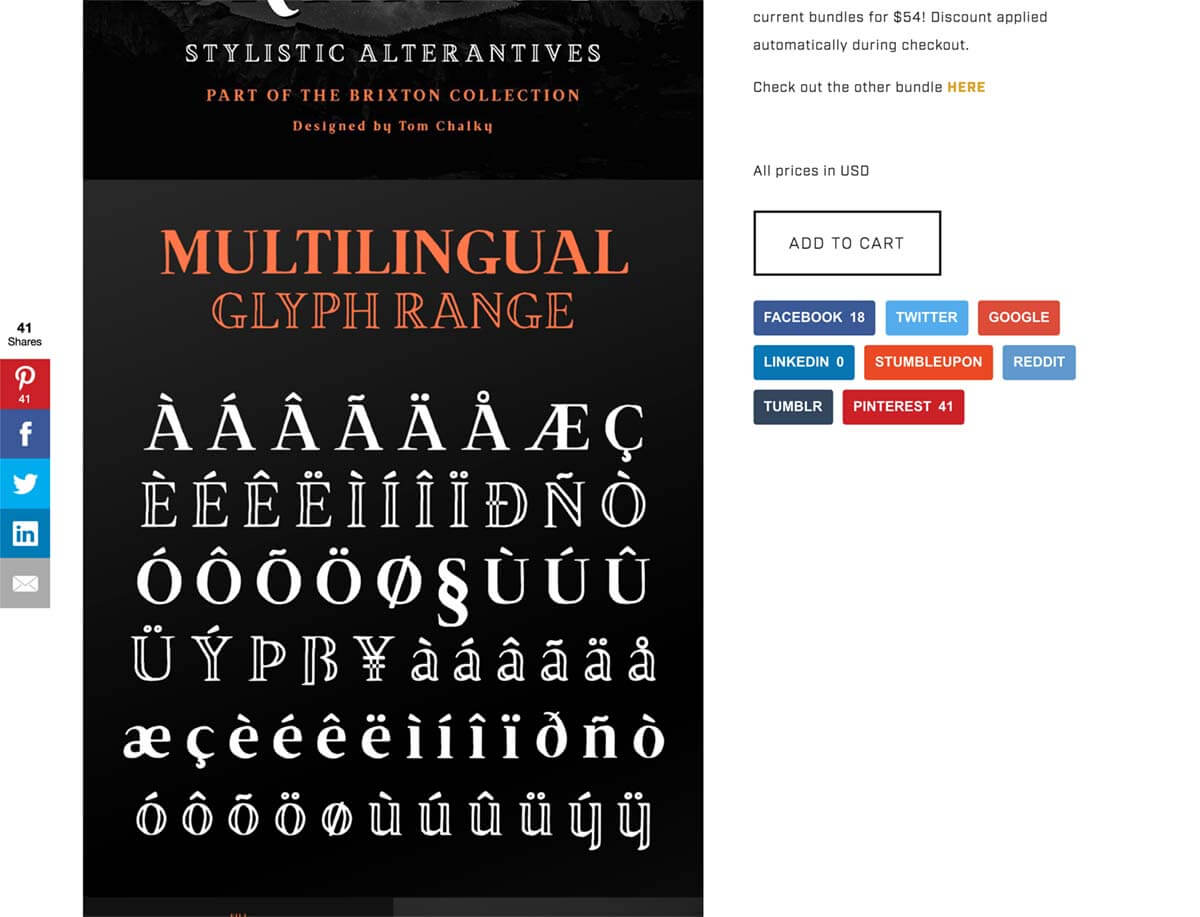 Put the bundle to the shopping basket, then click on the "ADD TO CART" button.

Usually, two types of font bundles are available.
When you buy one bundles, it will be 29 US dollars. However when you buy 2 or more bundles, you will get a $4 discount.
If you want another bundle, go back to Pixel Surplus top page and repeat the same step till you put all the items you want.
Please be careful if you buy them one by one, the discount won't be applied.
Double check the inside of the shopping basket
Once you place everything you need in shopping cart, you should make sure the inside of the cart.
Please click on the shopping cart icon in the top right of the screen. This icon shows up on any page.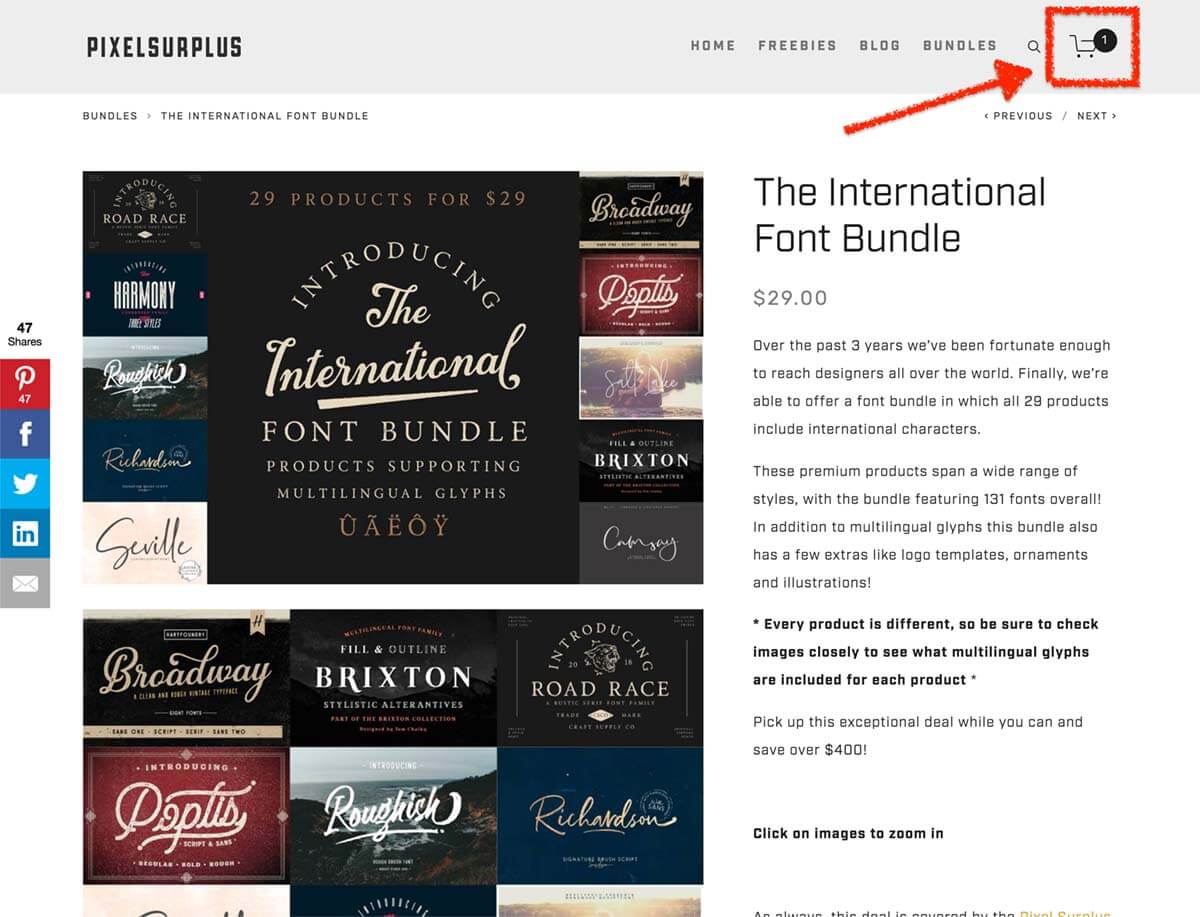 Make sure the inside of the shopping basket, then press the black on the right under the "CHECKOUT" button.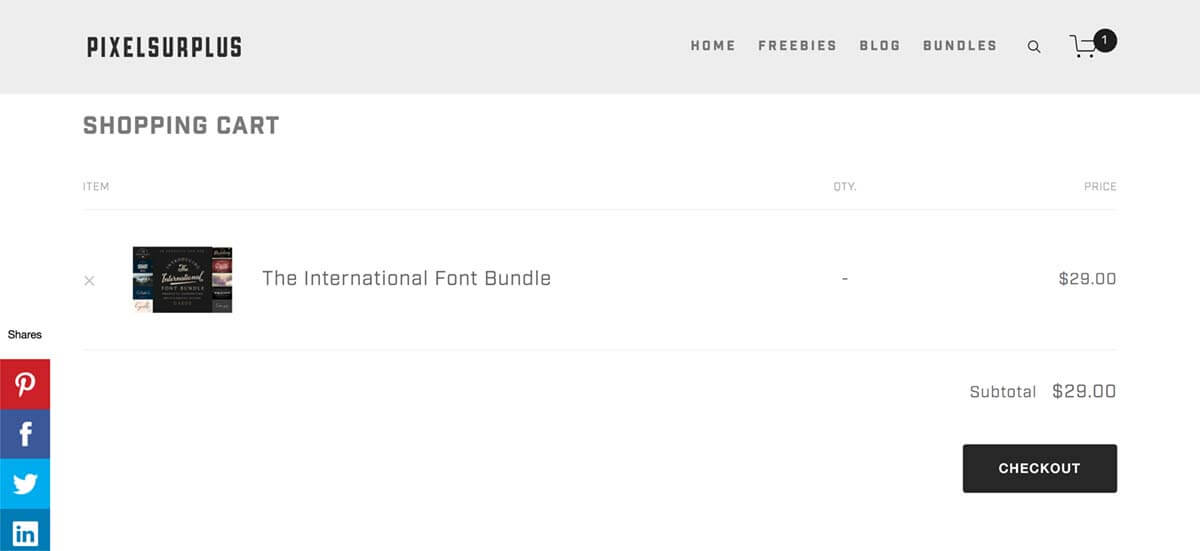 The bundle shopping procedure
Continue to enter the required information to this form.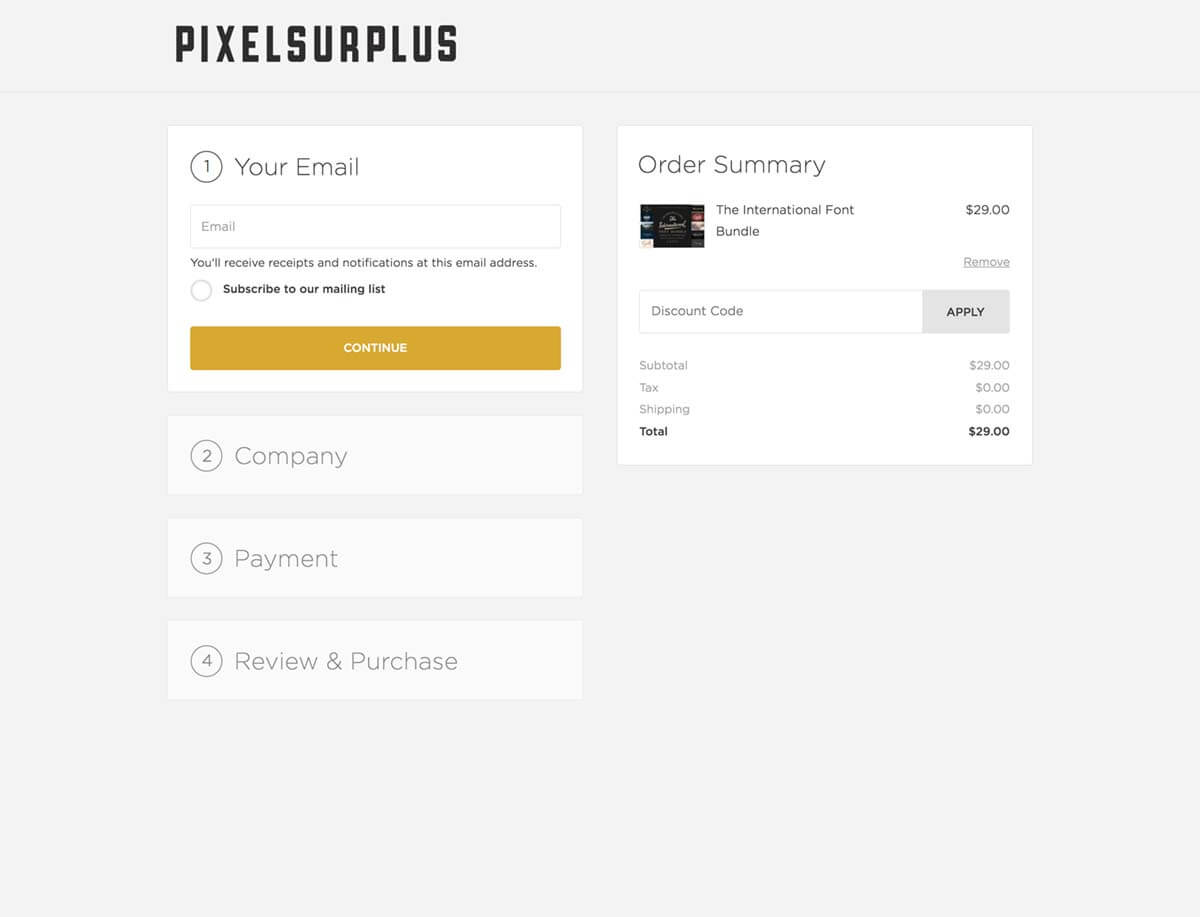 Before you forget, let's fill out the coupon code.
Step1. Fill out Email address
If you want e-mail magazine, Please check "Subscribe to our mailing list".
Once you have entered, let's click on the yellow "CONTINUE" button at the bottom.
Step 2.

Enter the tax information of the company (optional)
Step 3.

Payment information
Step 4.
Confirm the information you entered, complete the bundle purchase
Information that you entered so far will be displayed in a list. Once again, please check e-mail address, payment method, and order summary.
If you want to modify information, let's click the "EDIT" button. You can return to the editing screen.
If there is no problem, let's click on the yellow "PURCHASE" button.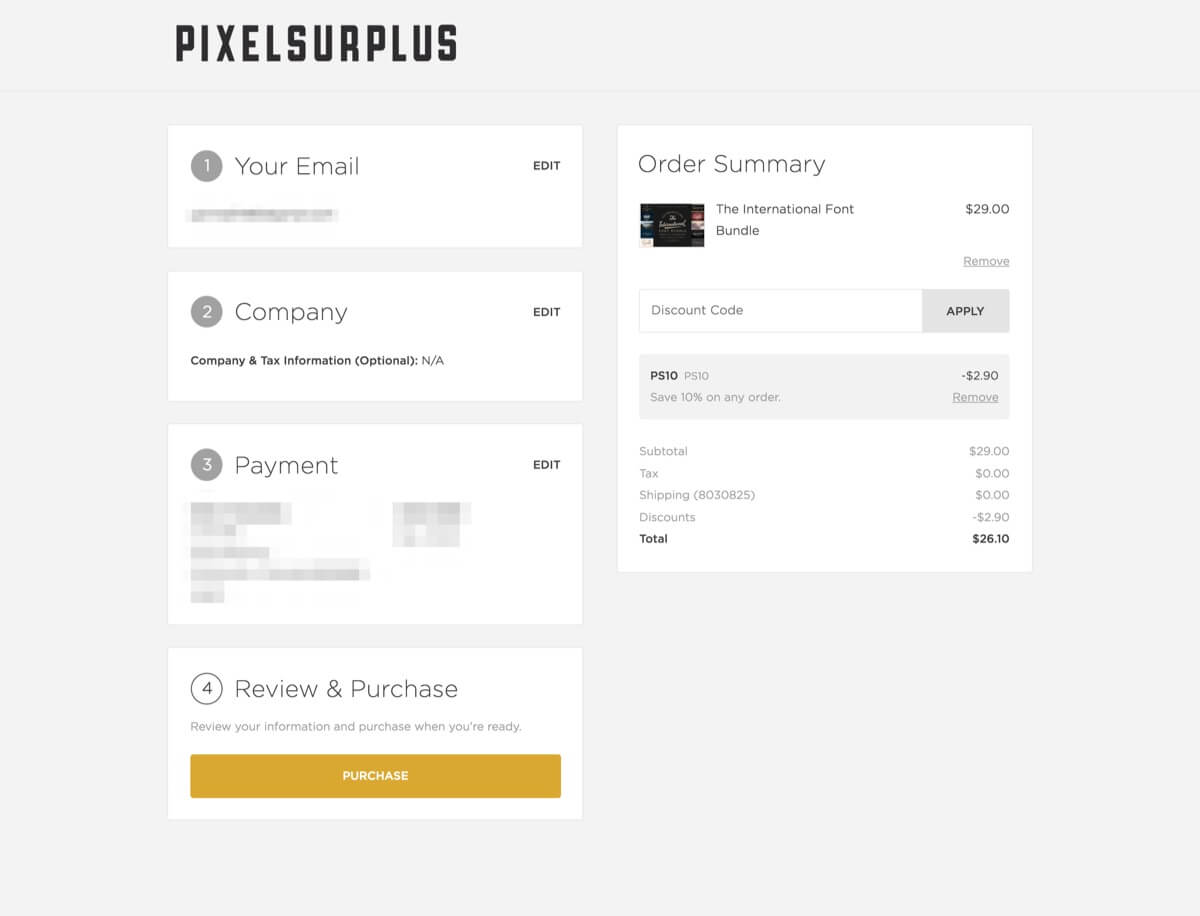 Step 5.

Download the bundle
When you see the "ORDER CONFIRMED", purchase work of the bundle is completed.
Press a small letter "Download: (the bundle name purchase)". Download of the products purchased will begin.

How to download bundle using URL on email
I'll show you how to download from the link written in the Email.
Check the incoming mail after the bundle purchase
After the bundle purchase procedure has been completed, you should have received a two-mails.
▼ If the mail subject is like below, it is a receipt.
Pixel Surplus | Resources For Designers: New Order Confirmed # 00000 (number portion is different from their own)
▼ If the mail subject is like below, it has the download link of your purchase.
Pixel Surplus | Resources For Designers: Your Digital Downloads for Order # 00000 (number portion is different from their own)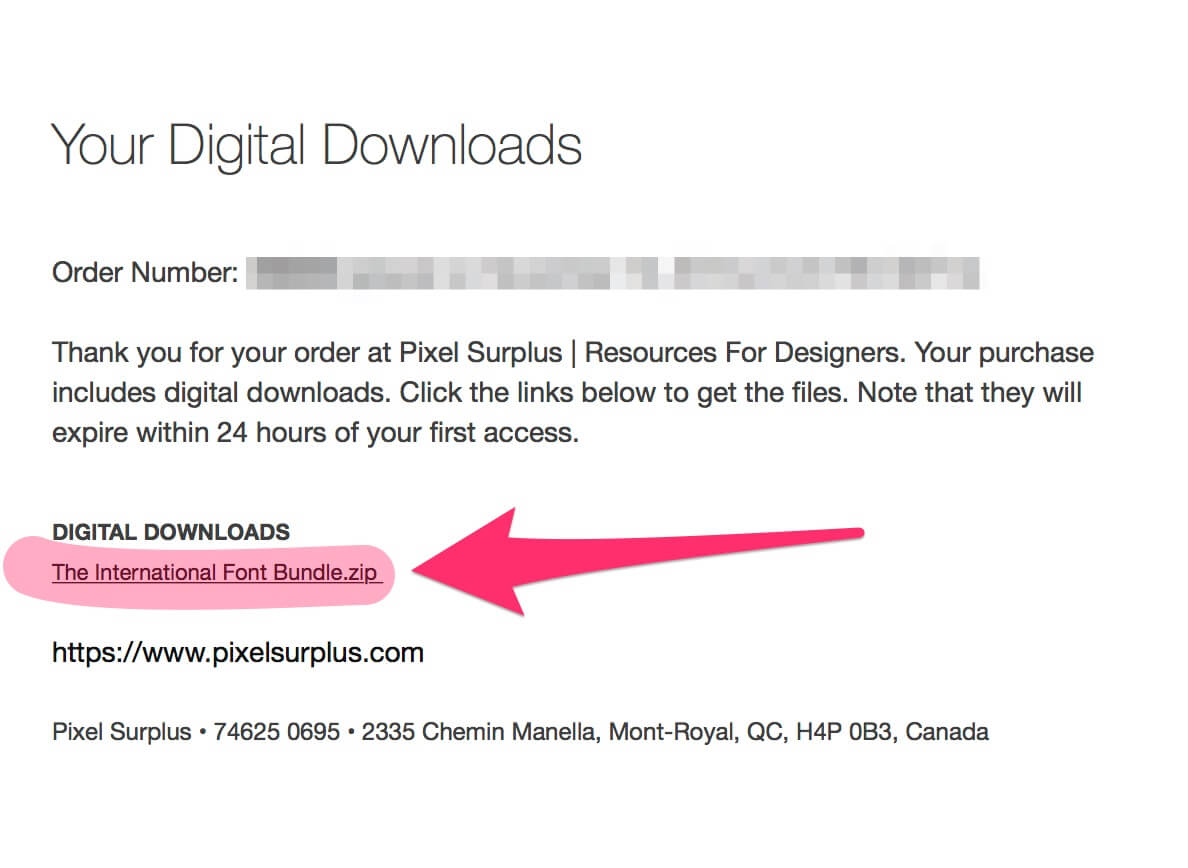 Let's open this e-mail. Just below the "DIGITAL DOWNLOADS", the line that ends with a ".zip" is the URL of the download destination. Click to start the download of data.

When you buy a bundle from Pixel Surplus, I recommend immediate download and backup
On the Pixel Surplus, it seems to be no personal account page for the purchaser.
▼ I also found this sentence from the earlier e-mail.
Note that they will expire within 24 hours of your first access.
Make sure to download and backup within 24 hours after purchase.
If you have any problem, email to hello@pixelsurplus.com.
Interested in making money from home with digital design resource affiliate programs?
If you are a blogger or just curious about making money from home, digital design resource affiliate programs must be great assets for you!
With selling digital items, we usually get a higher commission than other physical items because they don't need physical stores and storages, and what more, digital items never get rotten!
For example, Design Cuts pays a 20% commission, Including a simple to use dashboard for accessing product banners, tracking sales, commissions, and earnings! (This program works well on Pinterest!)
Related article:
PINTEREST AFFILIATE MARKETING – DIGITAL DESIGN RESOURCE AFFILIATE PROGRAMS THAT ARE PERFECT FOR PINTEREST
Comment ( 0 )

Trackbacks are closed.