Sites that are the high quality of the material sold together in a package of high volume, Design Cuts.
A freelance designer of the United States resident in this article thoroughly explains Design Cuts!
What is Design Cuts? What can buy? Pros and Cons
It can be only a feature-English site English site
It can be only a feature-Japanese site of the Japanese site
English site and the Japanese site If you want to know about each of the features, before the next page, please jump in
Disclosure: There are some affiliate links below and I may receive commissions for purchases made through links in this post, but these are all products I highly recommend. I won't put anything on this page that I haven't verified and/or personally used.
What is DESIGN CUTS?
What can buy? The common point of the English site Japanese site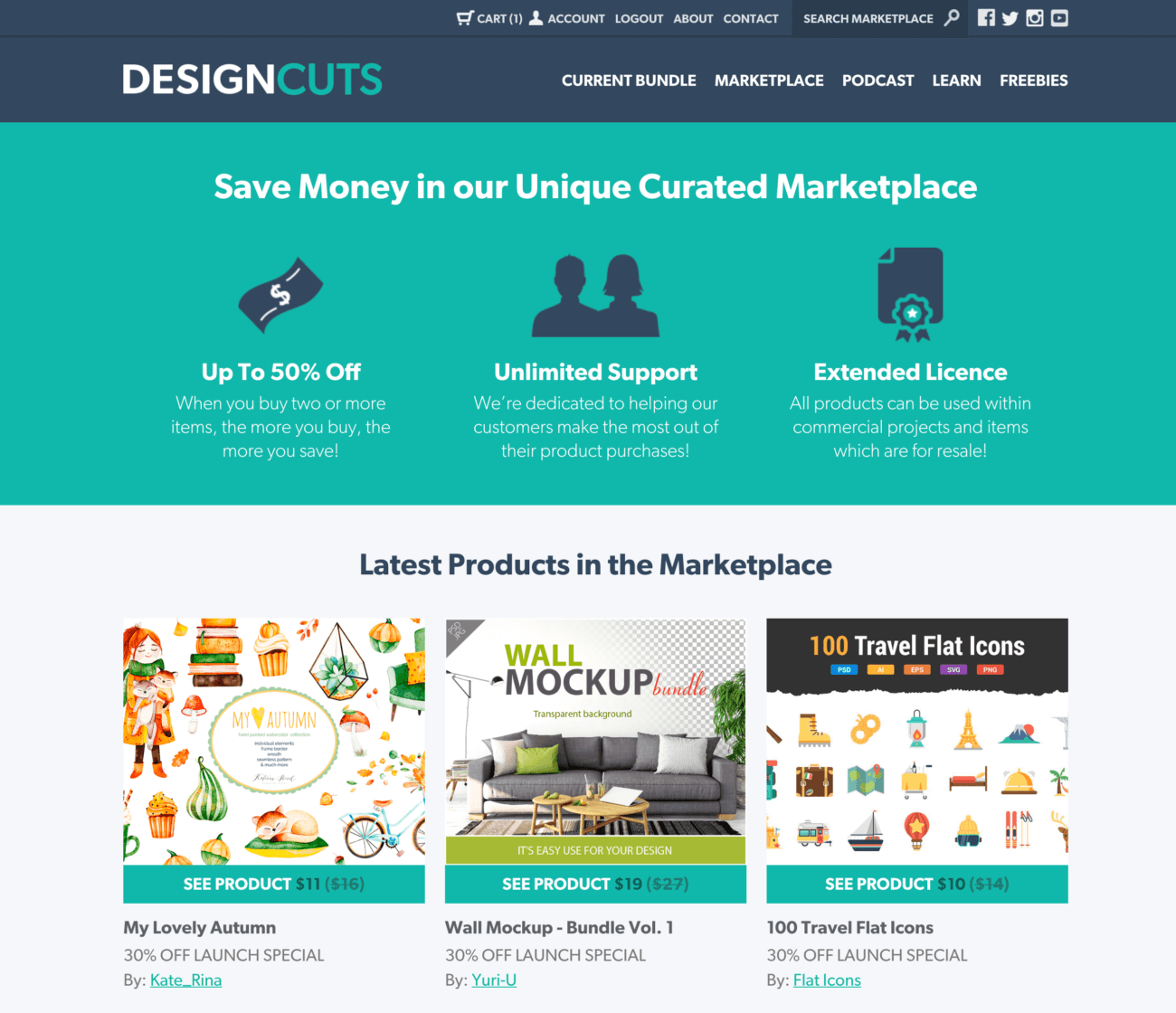 First, we describe the common point of the English site and the Japanese site. It is already known! If there is that, but please skip.

In a nutshell, Design Cuts is
The theme was collected along the high-quality design materials conscientious the price (99% off) and sites that sell hearty (the number of files capacity gigabyte)
In Design Cuts, you can buy What kind of material?
Photo, clip art, fonts, Photoshop brushes and actions, such as material that was collected on the theme of Christmas, and more.
Past list of bundles (English site) if you look at the, you know what sites have been sold.
Most of the selling bundles of DESIGN CUTS (package type products)

This is the contents of the "designer want luxurious texture, pattern element is in Collection" (current sales are not completed).
98% off or 99% off is no longer the norm! Is the discount rate of enough to worry about with the "want to so discount ?".
Bundled with you more, but you have to bundle together the material set of about 20 to 30 roughly to one.
Anyway, since the amount is large, fun just looking at …!
The Pros of Design Cuts
For Design Cuts English site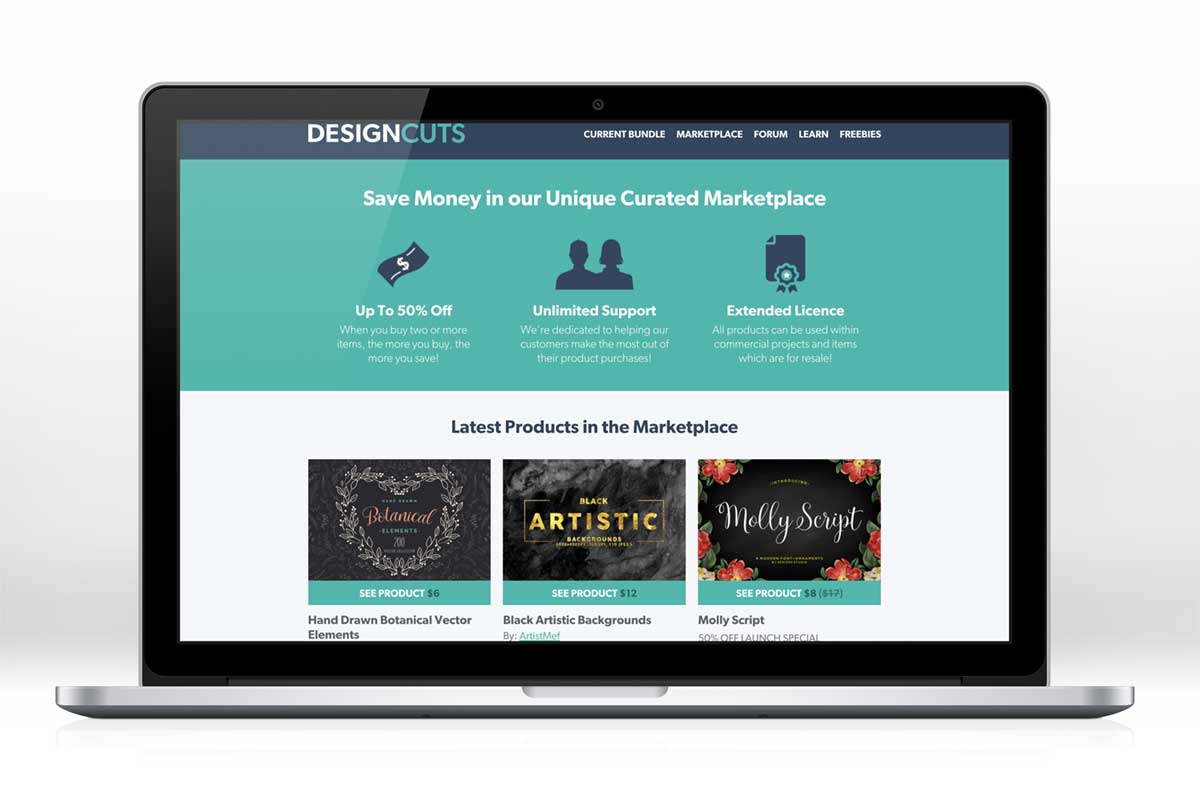 We will discuss the English site from here.
Only $ 2 bundles that are sometimes sold!

There is only the necessary materials available for purchase "Market Place"
Unknown point of the English site can also be a question in Japanese
There digest video to introduce the contents of the bundle
There is a free material that can be downloaded every week
1. There is also a bundle to be sold in sometimes just $2!
It is irregular, but there are also bundles that are sold in the $ 2 was occasionally standing. Without such prior notice, one day is suddenly released!
Because two US dollars will do such will price anyway? I thought who is, try by all means watch the video below! Design collections of the overwhelming sense of volume and quality design cuts.
The following is I have is, $ 2 bundles that have been sold so far to grasp (does not currently sell).
Bundles of August 2018

The Massive Summer Celebration Bundle
Bundles of 2017 December

The 2$ Holiday Extravaganza Bundle
2. DESIGN CUTS the material is a lot to be worried about at an affordable price in the marketplace!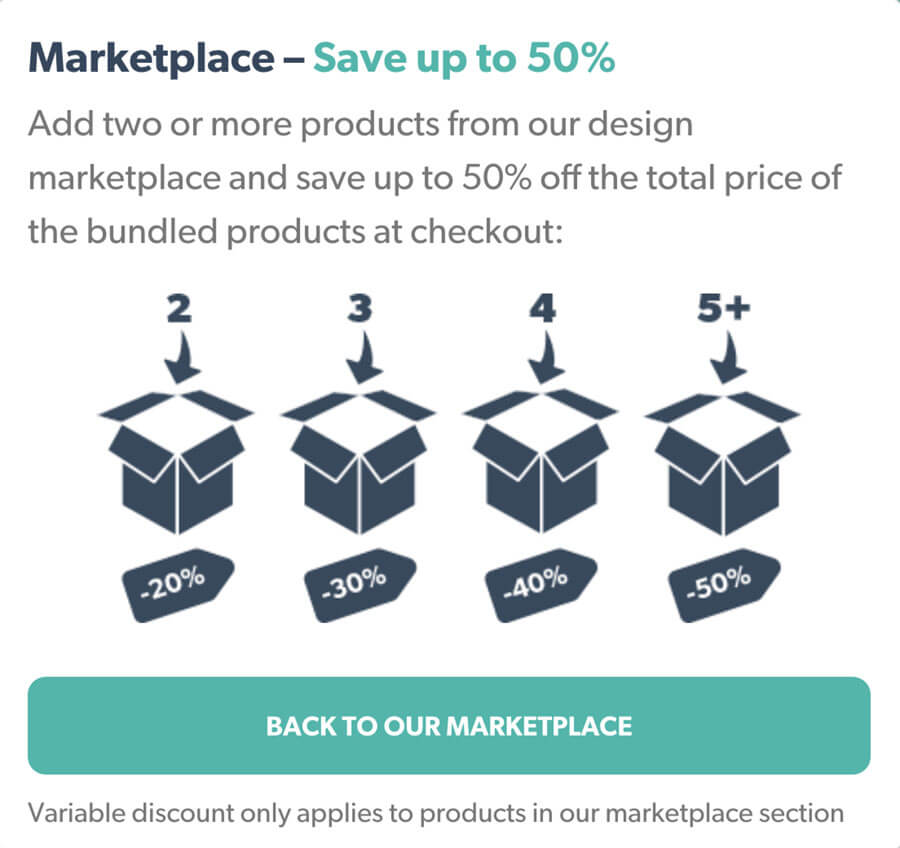 Marketplace In, when you like a favorite material, you can buy as much as you like.
Buy two together and 20% off
Three together it 30% off
Four in with 40% off
A whopping 50% off if five or more
3. D

igest video to introduce the contents
Since the recent bundle, there is also a video for an overview, "site scroll of trouble …" Please try to check the first video is a person.

The Essential Mockup Templates Bundle
4. Design Cuts
is also abundant free material!
Of course free material also downloads you can. Free material there "Freebie Friday" also weekly. @designcutsdeals to follow, do not miss the latest information on the free material!
Design Cuts Japanese site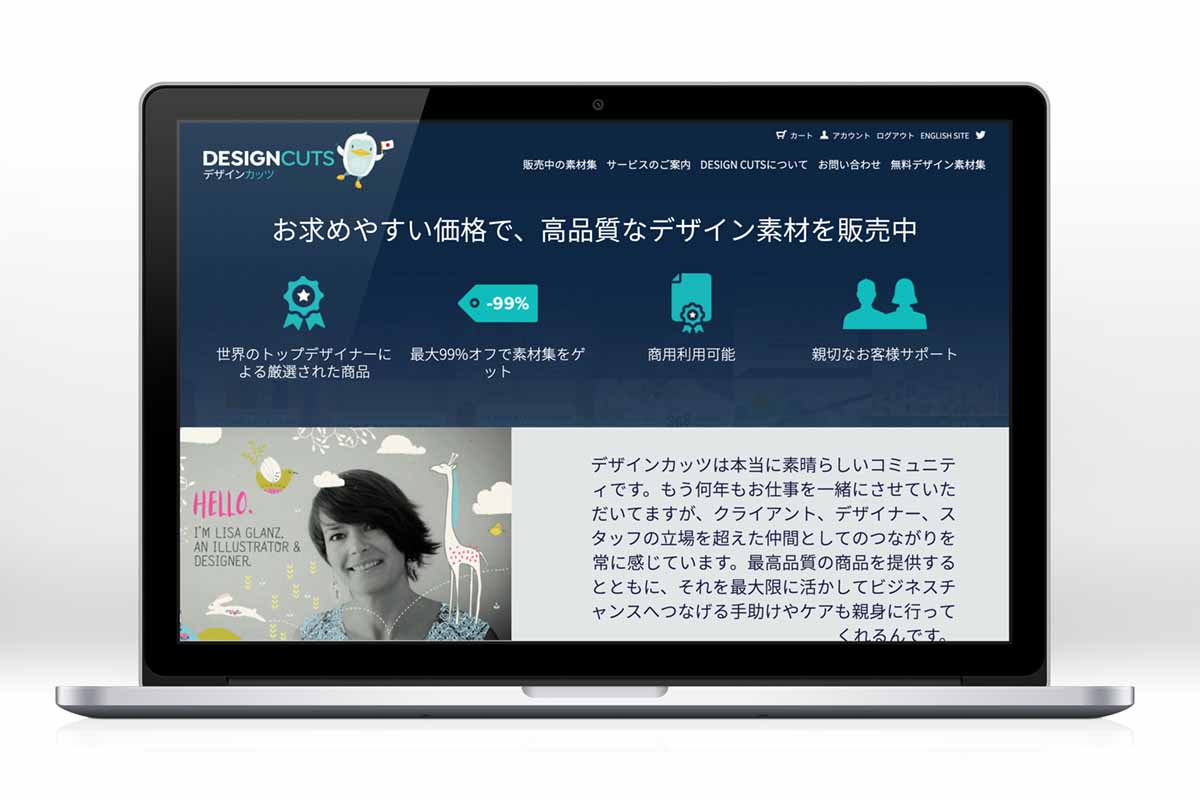 It explains the Japanese site from here.
There is a Japanese site original material
Yes download page of free design material
When the retweets on Twitter for the bundle be 10,000 yen worth of credit hit
Note: Material bought at Japanese site of the reference document is written in English
Let's take a look at one by one!
1.
Japanese site original material
Not in the English language site, you may want to sell the Japanese site original material collection. This is "the world's cute and pop Japanese font collection" of the second edition.
"Japanese font collection with a difference in design" sold from July to August 2018 is a collection of original materials sold only at the Japanese site. The ordinary bundle is limited for two weeks, but this seems to be too popular, and the sales period was extended for one week.
In addition to the 5th-anniversary sale of the English site, it was resold for 5 days only (the sale of this font collection is finished now).
2.

Download page of free design material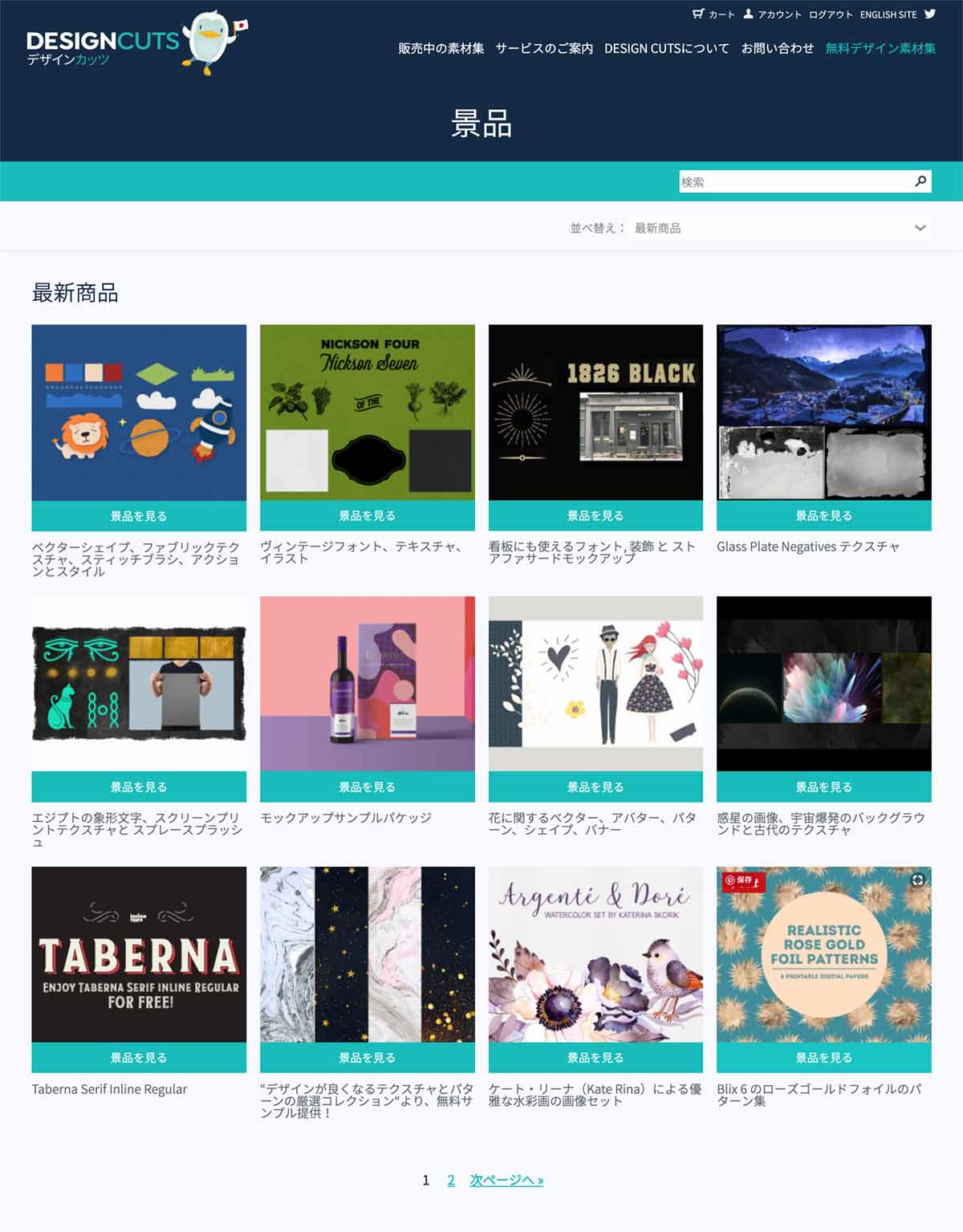 This free material also is a commercial available!
Comment ( 0 )

Trackbacks are closed.