The Designer's Textures and Patterns Collection | Elevate Your Design Work With Top Quality Textures and Patterns!
On DESIGN CUTS, a new bundle is now on sale!
The packet is called "The Designer's Textures and Patterns Collection."
Textures and Patterns are every designer's best kept secret. They save serious time in your projects, allowing you to add the small touches that have the biggest impact on your design work.

This collection brings you a huge variety of best selling graphics from some of the world's most talented designers at an incredible 99% off. All of the textures and patterns are provided in stunning high resolution and are ready to be dropped into your work. Discover gorgeous paper textures, chalk patterns, wood, rustic, vintage, abstract and glass textures….. to name just a few, the possibilities are endless!
REG PRICE: $2,436
DEAL PRICE: $29
SAVE: 99%
EXPIRES: 19th Feb 2019 (limited for two weeks)
You can use products in multiple projects & items for resale! 
Also, you will Get unlimited support from the customer support team on all products.
If you share the material collection with SNS, you will get free bonus material.
The Designer's Textures and Patterns Collection
Disclosure: There are some affiliate links below and I may receive commissions for purchases made through links in this post, but these are all products I highly recommend. I won't put anything on this page that I haven't verified and/or personally used.
What is Design Cuts?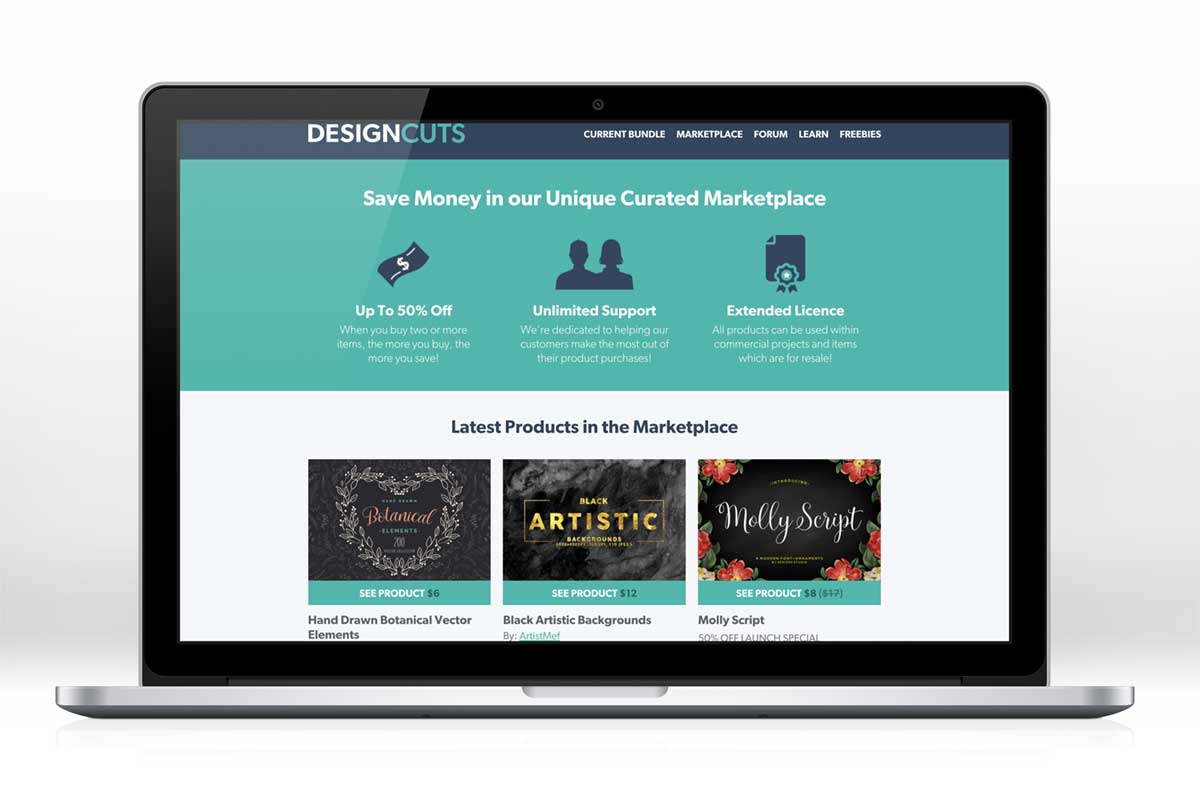 If you don't know what Design Cuts is, let's see this page and you will get more info about it.
What is inside of "The Designer's Textures and Patterns Collection"?
Here's the list of The Designer's Textures and Patterns Collection
The Designer's Textures and Patterns Collection
I picked up some materials you shouldn't miss!
HANDMADE PAPER TEXTURES
The Handmade Paper Collection is a simple yet versatile set of 21 genuine handmade paper textures made to complement your hand-drawn projects and add a bit of subtle interest to your backgrounds. Supplied as both full 8.5×11 inches sheets and matching seamless tiles, the textures give you maximum flexibility.

Recently updated the pack now includes 3 special paper sheets with preserved transparency, as well!

Included in this set:

•  21 handmade paper textures (8.5×11 inches) – .JPG
•  21 seamless tiles (1000x1000px) – .JPG
•  21 Photoshop patterns – .PAT
•  21 Illustrator swatches – .AI (please note these are raster based)
•  3 special paper textures with preserved transparency (8.5x11in) – .PNG
•  3 bonus deckle edge shapes (8.5×11 inches, 5×7 inches and 2×3.5 inches) – .PNG, vector .PSD, .AI and .EPS
PROCREATE PATTERNS: BRUSHES SET
I'm pulling away from the laptop and prefer my iPad Pro instead. More convenient from one side and delivering more artistic freedom from another. Who would refuse from keeping up to the trends?!

My new collection of pattern brushes was created to satisfy needs and creative ideas of my iPad Pro fellows — and it's so vibrant! It includes 45 brushes, which you can easily customize and bring to your images. Or create your own compositions!

Use the brushes intuitively, add some color accents and check out the discoveries I've made with the brushes for more inspiration.

Included in this set:

•  45 .PNG files (300 ppi)
•  45 brushes for Procreate
•  Fully customizable
If you are curious about Procreate brushes, please go and see Procreate section! It has more brushes you should check.
🎉INTRODUCING OUR NEW PROCREATE SECTION🎉

Hey, Design Cutters! We're so excited to launch our new Procreate section. 🙌 Discover all the Procreate packs here: https://t.co/xSzj0L7QFf

Remember, you can also save up to 50% on your order when you purchase multiple brush packs! pic.twitter.com/Cil8r1W4B5

— Design Cuts (@designcutsdeals) January 31, 2019
CHROMA 3 – ABSTRACT TEXTURES
This colourful particle texture collection will add an eye-catching aesthetic to any contemporary design project. Use Photoshop to easily customize the look and feel of each design. Adjust your hue and saturation to create different colour options. Invert the colour to get a completely different look.

Included in this set:

• 25 high resolution textures (6000×6000 pixels)
• 300ppi in RGB colorspace
• Visual reference guide
SUMPTUOUS PASTEL PAPER TEXTURES
Introducing the Sumptuous Pastel Art Paper Texture pack! 40 gorgeous high-resolution art papers to use as photo overlays or art backgrounds.

Each file is sized at 6000 x 4000 pixels in .JPG format with lovely muted pastel colors and paper textures with hints of floral elements. Layer over your photos and play around with blending modes to get different vintage-inspired results, or use the textures as a background for your artwork.

Included in this set:

•  40 pastel paper textures (6000 x 4000 pixels)
20 ROPE PATTERNS
Introducing this big collection of 20 hand-drawn seamless rope patterns!

You can find here any type of knots, loops or wavy lines. These patterns are absolutely perfect for nautical design or decoration in a marine style. You can use it for apparel, wrapping, home design, prints, fabrics and much more!

Included in this set:

•  4 .AI files (5 patterns on 5 art boards in each file)
• 4 .EPS10 files (5 patterns on 5 art boards in each file)
• 20 .JPG files with dark blue backgrounds (5000×5000 px, 300 ppi)
• 20 .PNG files with transparent backgrounds (5000×5000 px, 300 ppi)
The Designer's Textures and Patterns Collection
Share The Designer's Textures and Patterns Collection and get a freebie!
Share The Creative's Ultimate Vintage Collection, and you'll get a freebie! No registration needed.
This time, you can download 20 colorful grunge photography overlays.
When you open the bundle sales page, please scroll a little. You can find such a display like below.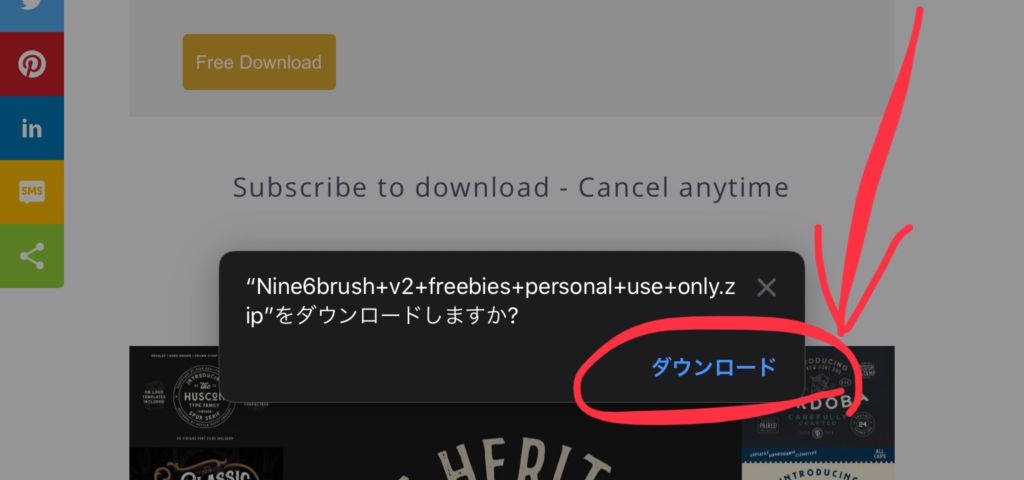 Choose the way you like from among three methods of sharing and press the button: Facebook on the left, a Facebook messenger in the middle, Twitter on the right.
After sharing, the text of the original screen will change and the download button will be displayed. Let's click to download free bonus. The material download starts as soon as you press the button.
Design Cuts sells top quality resources in the design world. If you want to know the details, let's see this article below.
The Designer's Textures and Patterns Collection
If you are interested in the Affiliate program, join the partner program. You will get 20% commission!
On DESIGN CUTS, you can purchase MARKETPLACE's goods as well as bundles. There is no particular restriction on the sales period here, and it will be up to 50% off by bulk purchase.
Comment ( 0 )

Trackbacks are closed.